Canadian Florist Wins INTERNSHIP EXPERIENCE
Rob Jennings of Jennings Florists in Victoria, British Columbia, was the winner of the Intern with Ian contest. He worked side-by-side with Ian and his team in October as they brought Ian's vision for two high-profile events to life.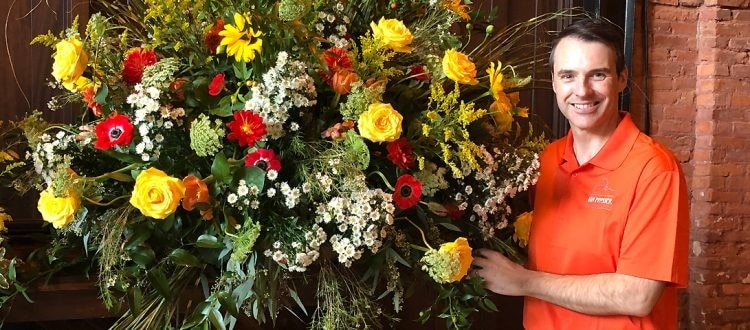 Living and working in Victoria, British Columbia, Rob Jennings is quite used to seeing beauty on a grand scale. The city offers ocean and mountain vistas wherever you roam. Known as the City of Gardens, Victoria's temperate climate enables some of Canada's most famous gardens to bloom year-round.
This four-day experience provided Rob an opportunity to work side-by-side with world-renown floral designer Ian Prosser AIFD and his team on a couple of extravagant events in the Tampa, Florida area.